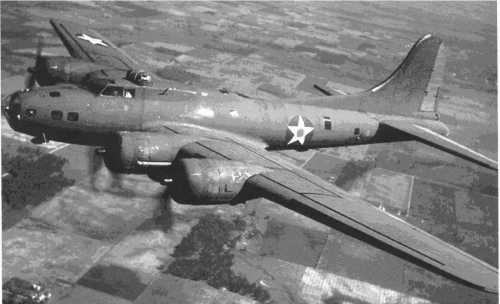 "Ascend Charlie" saga in June issue of 8th Air Force News
Watch for a feature article by Bill Beigel, appearing in the print edition of 8th Air Force News in June 2014. The article will be part of the 70th Anniversary of D-Day issue of 8th Air Force News, a publication of the 8th Air Force Historical Society.
In the article, Bill Beigel shares new information from his research on the last mission of the "Turner Crew" of Ascend Charlie, a crew of 10 aboard B-17 Flying Fortress tail #42-5903 of the 390th Bomb Group. The story is well-known among World War II buffs, historians, and hikers in Southeast Wales who have seen first-hand the crash site of this tight-knit crew on an extremely important mission toward the end of the war.