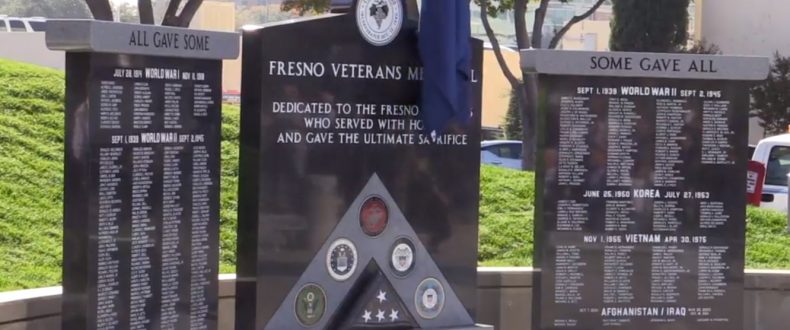 "Army Names Base After Ex-Fresnan," Fresno Bee, March 19, 1948
This article is part of a series honoring the battle-dead of the city of Fresno, California. The memorial was dedicated on November 8, 2019, at the Fresno City Hall. The following article ran in the Fresno Bee on March 19, 1948. I researched the death of Brig. Gen. Howard K. Ramey in connection with the Fresno Veterans Memorial project.
Army Names Base After Ex Fresnan
Source: Fresno Bee, March 19, 1948

The United States Army Air Force base at Punta Borinquen, near Aguadilla, on Puerto Rico, has been renamed Ramey Field in honor of the late Brigadier General Howard K. Ramey of Fresno, one of the heroes of World War II.
The renaming of the key air base at the northwest corner of Puerto Rico was made a part of sweeping revisions in the names and designations of a large number of installations around the world. The field was constructed in 1939.
As commander of the 5th Bomber Command of the Southwest Pacific, General Ramey led his air crews in many attacks against the enemy. It was o one of these aerial missions that he was lost in March, 1945, at the age of 47.
Ramey's air forces were credited with a major contribution to the annihilation of a 22 ship convoy in the Bismarck Sea at one point in the Pacific operations. His decorations include the Distinguished Service Medal, the Distinguished Cross and the Legion of Merit.
The Fresnan was the sixth United States general to be killed, listed as missing or wounded in the war up to April 3, 1943. Ramey failed to return from a mission over New Guinea.
While the general was overseas, his family, consisting of his wife, Mrs. Martha Ramey, and their two daughters, Betsy and Margaret, resided at 640 Terrace Avenue. They moved to Cape Cod, Mass., in August 1943, and later to Washington, D.C.
***
May he rest in peace.