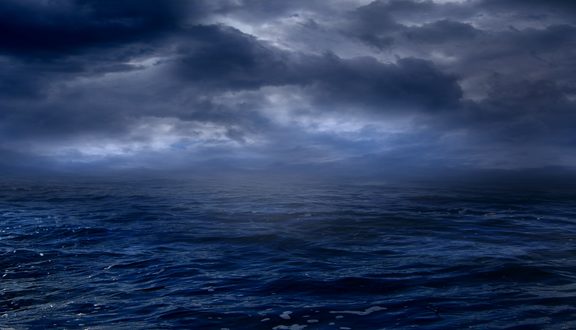 Debut for Debach
It was the very first combat mission for the 493rd Bomb Group, based in Debach, England. Thirty-six B-24's took off for their target on June 6, 1944. But when they reached their objective, a road and railroad crossing at Lisieux, France, it was completely covered by cloud.
The decision was made for the group to return to England without dropping their ordnance. Somewhere over the English Channel, at 10:28 AM, two of the B-24's collided.  A witness stated "the right wing of A/C (aircraft) 471 struck the tail of A/C 789.  A/C 471 was seen to disintegrate and both A/C 471 and A/C 789 were seen to disappear into the overcast.  One to two chutes were seen out of both A/C 471 and A/C 789.
There is little left to say except to record the names of the crews of the two B-24s. Of the 20 men, only one, Sergeant James D. Tuohy, of Elizabeth, NJ, survived.
These men were:
A/C 471
1st Lieutenant Donald L. Russell (Detroit, MI)
2nd Lieutenant Lester J. Pavel (Solon, IA)
2nd Lieutenant Kenneth E. Lebl (Chicago, IL)
2nd Lieutenant George W. Sharman (Wyomissing, PA)
Technical Sergeant Roscoe E. Wilson (Tyler, TX)
Technical Sergeant Billy M. Hollingsworth (Mexia, TX)
Staff Sergeant Tony Caddell (Dallas, TX)
Staff Sergeant William P. Smith (Russellville, AL)
Staff Sergeant Charles M. Bujtor (Cleveland, OH)
Sergeant Dallas L. Kincaid (Hastings, NB)
A/C 789
Captain Jack D. Cooper (Phoenix, AZ)
2nd Lieutenant Frank M. Hanock (Toledo, OH)
Flight Officer Joseph L. Montague (Denver, CO)
2nd Lieutenant James C. Dillon (Troy, NY)
2nd Lieutenant Carl A. Nord (Atlantic, IA)
Technical Sergeant John E. Erickson (Clatskanie, OR)
Staff Sergeant Orley W. Mills (Garden City, MO)
Sergeant James D. Tuohy (Elizabeth, NJ)
Sergeant Earl D. Koenig (Underwood, ND)
Sergeant Cornelius Snoey (Spokane, WA)
Aside from the one survivor, none of these men's remains were ever recovered.