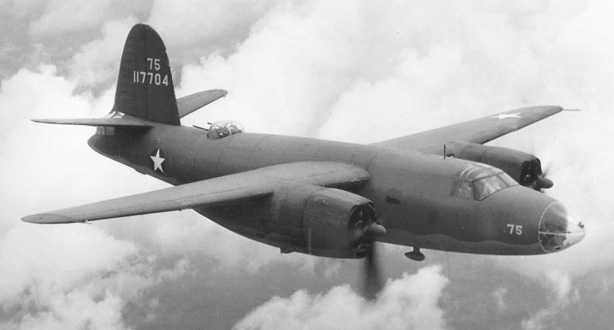 Bill's WW2 Almanac for January 21: Featuring Col. Randy's Flying Circus
These entries are from my World War II Almanac for January 21 (1944 – 1945).
Alley, Archie D., 1st LT, 1030th Army Air Force Base Unit, died of 1/21/45 of "tumor cerebella involving the left hemisphere" at the AAF Convalescent Hospital, Santa Ana, CA, copy of "Physical Examination for Flying" results, possibly serving as an instructor in a training squadron (Austin, TX)
Barszcz, Regina, PFC, WAC, Detachment Buffalo AAA, died 1/21/44 of brain inflammation at Fort Dix, NJ, problem in official records regarding correct spelling of her surname (Pittsfield, MA)
Cansler, Grady G., 317th Infantry Regiment, 80th Infantry Division, KIA 1/21/45 at Eschdorf, Luxembourg, had two daughters (Diana and Karen), wife remarried (Kings Mountain, NC)
Fabian, Paul K., 2nd LT, 568th Bomb Squadron, 390th Bomb Group, downed 1/21/44 over Heuringhein, France, he did not escape from his crashing B-17 that eventually crashed into the North Sea off French coast, letter from mother "…I'm sure …if he could get a line to me he would long before this as we were very close to each other…", left behind a 2 year old son (Laconia, NH)
O'Toole, John F., 1st LT, 19th Bomb Squadron, 22nd Bomb Group, KIA 1/21/45 in takeoff accident at the Samar Airstrip, Samar, Philippines, letter from funeral home to War Department requesting remains be returned to the United States so as not to interfere with college midterm examinations of siblings (Auburn, NY)
Sablich, Julius J., SGT, 439th Bomb Squadron (M), 319th Bomb Group (M), KIA 1/21/44 in plane crash over Civitella D' Angliano, Italy, no MACR in file, considerable confusion in identifying remains due to mismarked headstone, letter from father "…hoping you will be in a position to send me some good news in regard to my son in the near future…" (Biloxi, MS)
Pictured: A Martin Marauder, typically flown by the 319th Bomb Group. The group was officially known as the "Big Tail Birds," also nicknamed "Col. Randy's Flying Circus." These super-skilled flyers had perfected maneuvers that allowed for quick takeoffs and landings, and had devised ways to extend their range for bombing raids. Their technique involved an awe-inspiring six-plane formation for both landings and takeoffs and was "used without mishap for over 100 missions."
A witness to this crash reported the following:
"Our plane's position in the formation was #6 in the 3rd Flight. We were flying on the left wing of # 411326 (SGT Sablich's plane) at an altitude of 10,500 feet, already on the bomb run, when the above mentioned ship received a direct flak hit in the right engine which caused the engine to burst into flames. The ship then fell back to its right and salvoed its bombs, at approximately 8,000 feet. The plane continued to descend slowly and apparently was under control. Then I noticed that is complete right wing was ablaze and parts of it were breaking off. I watched it go down in a slow glide until it was almost out of sight. Then I saw an explosion but could not tell if it was the crash or if it exploded in mid-air. I did not see any parachutes open, but I was not watching it all the time."
If you know anyone mentioned in this post or if you'd like to discuss any of these events, please comment below or contact me.