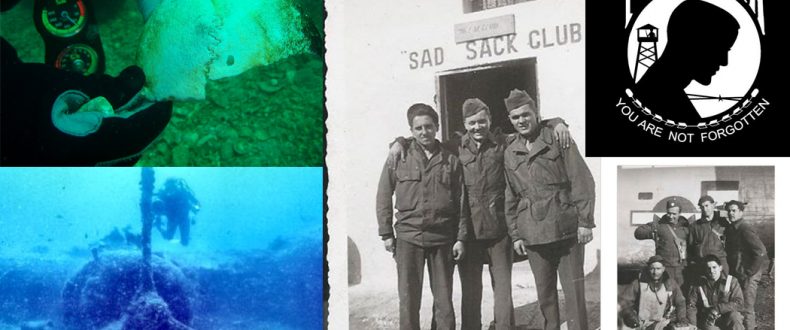 Help bring them home
In 1947, across the United States, tens of thousands of American servicemen made their silent return from World War II. Over the next four years, they would be joined by hundreds of thousands of their brothers in arms.
In time, the U.S. would recover more than 280,000 of the fallen from World War II. It was an astounding feat, which has never been matched by any nation.
But more than 73,000 were still missing when the "Return of the WWII Dead Program" officially ended in 1951.
Today, more than 83,000 are missing from all U.S. foreign wars.
If the United States could, in the late 1940s, locate and positively identify our overseas dead from a world war, contact all of their next-of-kin regarding their burial instructions, burying them with honors in American cemeteries at home or overseas, surely we can do it now.
The fact is, the department tasked with locating, identifying, and recovering the remains of the fallen has failed so utterly, the department was disbanded in 2014 by U.S. Defense Secretary Chuck Hagel, as directed by Congress in 2013. However, since that time, the department is spending $8 million dollars over 18 months with a consulting firm, rather than on recovery efforts. And their families are still waiting. Even after 70 years.
To the men and women who serve this country in our nation's wars, and to their families, we owe everything.
I have a question for the American people: If someone died for you, would you walk away and leave them where they fell?
Of course not. The American people honor our armed forces in life and in death. I believe that individually, every member of our Congress and certainly the President do the same. But we expect – and now we must demand – that they be brought home without further delay.
Please sign the Change.org petition
Calling all selfies! You can make a difference. Email me your picture holding a sign that says "No One Left Behind." If you have a relative who is still MIA from an American overseas war, or if you have a loved one currently serving overseas, write their name on it as well.
Email your photo to me at NoOneLeftBehind@WW2Research.com and post it to your social media accounts. Be part of my upcoming video to help bring them home.
To honor their sacrifice,
Bill
#NoOneLeftBehind
Please see these articles for more information: