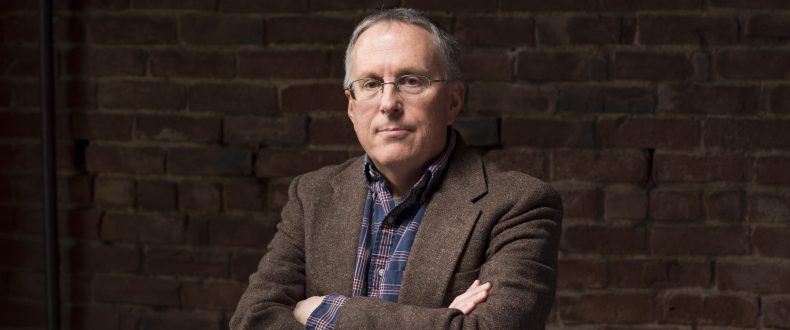 APG 2017 Annual Professional Management Conference | Washington, DC 10/1/2017
Researching the Silent Generation:
Locating and Understanding WWII Veterans' Military Records
For the second consecutive year, WW2 Researcher and Historian Bill Beigel was a featured speaker at the annual Professional Management Conference hosted by the Association of Professional Genealogists (APG). Some 130 professional genealogists, from a wide range of specialties, attended the conference at the DoubleTree by Hilton in Crystal City, Washington, DC. Beigel's topic focused on his specialty in genealogical research: locating and interpreting World War II veterans' military records.
Beigel's lecture, Researching the Silent Generation: Locating and Understanding WWII Veterans' Military Records, covered some of the intensely personal reasons that military research is important to descendants of veterans, the challenges of learning about World War II military service, the business case for military records research by professional genealogists, specific methods for researching decades-old military service records, and tips for understanding and interpreting veterans' records from World War II.
Nearly a quarter of the conference attendees participated in Beigel's hour-long lecture about researching World War II veterans' service records. Opening the session, Beigel asked how many attendees had some connection to World War II within their families, with 90% of the audience saying that they had a relative who served in the war.
Among the challenges in this research are the number of different records that comprise the entire story of a veterans' service history and the number of different sources that you have to contact to locate all of the records. Another challenge, of course, is the 1973 fire at the National Personnel Records Center in St. Louis, MO, which destroyed millions of service records. Files still exist, but it takes an expert to know what is available, where and how to access them, and how to find the veterans' "story" in the records you've got them.
As part of the session, Beigel provided his own step-by-step instructions for how to research a number of essential records from the Army & Air Corps and the Navy & Marines, highlighting key points and providing samples and stories from his own research.
Questions from attendees during and after the session focused in part on State Bonus Records, which are available from some states that chose to pay out a bonus to WWII veterans (or their next-of-kin) at the end of the war. People were also very interested in details about the National Personnel Records Center fire, such as which records survived and which were lost.
Beigel also included market statistics and a "business case" for genealogists who might consider adding military records research to their professional offerings. For instance, the U.S. population in 1945 was 132 million, with 12% of the total population serving in the military in World War II. The war affected so many families that, to this day, well over 1.2 million people search Google for information on World War II casualties each year – to say nothing of the number of searches related to veterans who returned from the war. Beigel quantified the "exact size" of the market by noting, "This market is too big to serve all by myself."
The Association of Professional Genealogists interviewed Bill Beigel prior to the conference. Here is an excerpt from that interview:
APG: What makes World War II research so compelling?
Bill Beigel: World War 2 military records research may sound impersonal, but in reality, it is intensely personal. You will gain insights into what your relative experienced and who they served with. You may discover letters between U.S. military families and the Army War Office, details of plane crashes or stateside accidents, descriptions of wounds or causes of death, heroic actions, awards given, frequently sensitive and sometimes deeply sympathetic letters from the military to families, and much more.
Even with the downloadable research instructions provided for the session, Beigel noted that attendees were taking copious notes during the talk. Several people told Beigel that they had been "stuck" in their own research projects and that the lecture provided new avenues they "had never imagined before." Beigel reported that people were still asking him questions as the hotel was closing up the conference room and turning out the lights.
In addition to preparing for other upcoming speaking engagements, Beigel is already working on his proposed topic for next year's APG Professional Management Conference.
For more information about the Association for Professional Genealogists (APG), please visit their web site.
To book Bill Beigel for your event, please email events@ww2research.com.