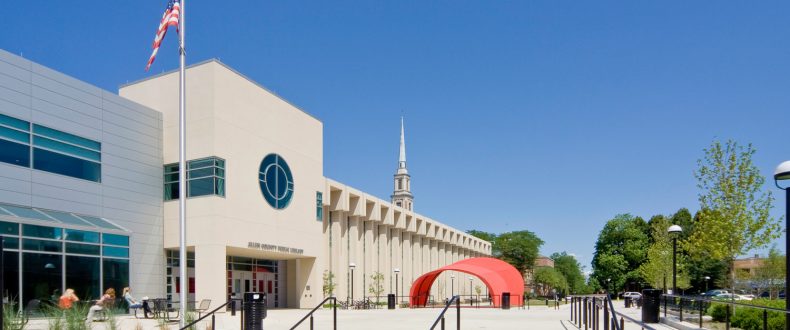 "Lessons From a Corporate Dropout
Professional researcher and World War II historian Bill Beigel presented a keynote address at the 2016 Professional Management Conference, hosted by the Association of Professional Genealogists. The conference was held at the beautiful Allan County Public Library in Fort Wayne, Indiana. Beigel addressed attendees of one of the nation's leading genealogy industry conferences on Saturday, September 24.
Titled, "Lessons From a Corporate Dropout," Beigel presented his talk to entrepreneurial researchers who are considering launching, or have already launched, a professional genealogical research business. The session included tips for independent and employed professional researchers facing challenges specific to professional genealogical research.
Bill Beigel, a two-time UCLA graduate (Bachelors in History, 1980; Masters in Geography, 1983), enjoyed a career spanning nearly two decades as a contracts specialist for various corporate behemoths. The only downside was that he really didn't enjoy it. After work, on weekends, and during family vacations, Bill pursued his real passion: helping people get answers to their decades-old questions about what happened to their family or community members who died in service in World War II.
After 15 years doing double-duty as a browbeaten contracts specialist by day, and historical research superhero by night, Bill made the leap: He kissed his paychecks, his pension, and corporate safety meetings good-bye and entered the world of entrepreneurship, solo lunches, and middle school band practice.
In his presentation, Bill gave a raw and humorous look at the world of launching a full-time research business in a highly specialized field. He talked about the ups and downs of owning a business and offers tips from the school of hard knocks. At the end of the presentation, Bill revealed whether he has any regrets about leaving the corporate world to go into business for himself.
Included in this talk:
The Office: A look at what you've been missing while you have been in an office building all this time and what it's really like to work from home
Giving Clients a Clue: How to tactfully educate your clients when they truly have no idea how complex your work is
That Whole Issue of Payment: What it's like to research dead people fulltime for folks who are certain they should get the information for free, and how to get past the awkwardness of charging for your work
Hold Your Horses: How to keep your clients happy during the long wait for information
Who Moved My Team? On working alone, the benefits of a team, and how to build your team when you abandon reason to become an entrepreneur
How Much Does This Market Weigh? Help determining the size of your market and whether there is enough demand for what you want to offer
Why the Competition Doesn't Matter: The reasons are simple and profound.
Commodities 101: There are only so many billable hours in a day. Tips on generating revenue outside of hourly billing; plus, how to make money when you're not in the office.
Regrets, I've Had a Few: Or maybe not.
Participants gained insight into owning an independent research business, improving customer service, improving billing practices, ways to increase revenues, and being a better businessperson, whether they're a manager, an employee, or an owner/entrepreneur.
Virtual Professional Management Conference: APGEN members who missed the conference can download a recording of this keynote, along with other presentations, at this link.
To book Bill Beigel for your upcoming event, contact events@ww2research.com.

Allen County Public Library, Ft. Wayne, Indiana photos courtesy MSKTD & Associates. Used by permission.