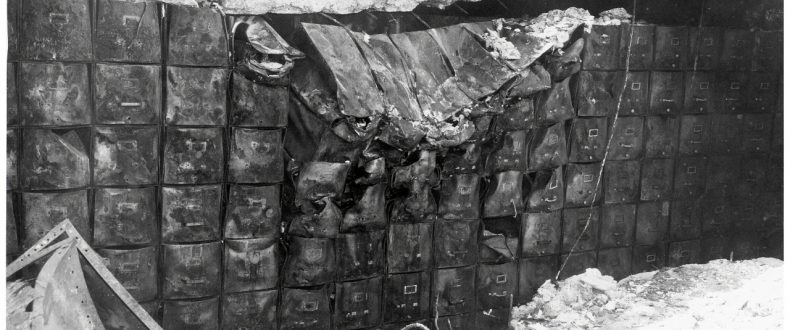 Workshop Presentation: "Researching World War II Military Files"
On September 22, 2016, WW2 Researcher and Historian Bill Beigel presented a two-hour workshop titled, "Researching World War II Military Files." The session was presented to professional researchers at the 2016 Professional Management Conference hosted by the Association of Professional Genealogists at the Allen County Library in Fort Wayne, Indiana.
Beigel presented an advanced-level, hands-on workshop for professional researchers on researching and interpreting American military files from World War II. The specialty presents many challenges, not the least of which is the historic loss of millions of American military files, which were destroyed in a massive fire at the National Personnel Records Center in St. Louis, Missouri in 1973.
The workshop gave participants =in-depth background into the methods and challenges of researching details of how Americans died while in service in World War II, including combat and non-combat deaths. Families rarely knew what happened to their loved ones who died in WWII, and for most families, these questions remain unanswered.
Other topics covered included how to research records for veterans who served and survived the war; methods and resources for researching unit records; how to mitigate slow governmental department response times for requested files; what files remain available for each branch of service, and how to locate them. The second portion of the workshop included important terms and military jargon, with guidance and handouts on interpreting files once they are located.
The two-hour workshop included attendee participation, as well as stories of some of the men Bill Beigel has researched and the clients he's worked for, highlighting the significance to families and the demand for this intensely personal and hard-to-find and data.
To book Bill Beigel for your upcoming event, contact events@ww2research.com.