American Legion Post 1634 Re-Dedication, New Babylon, NY
The following address was given by John Walpole, Jr., to honored guests, public officials, and community members at the re-dedication and street renaming at the SGT John Sardiello Post 1634 of the American Legion on Sept. 13, 2014. For more information, see the Newsday article and blog post about SGT. Sardiello.
"Today's events have been three years in the making. But until recently, this was all the tribute we were able to provide on our web site about our Post's namesake, Sgt. John Sardiello: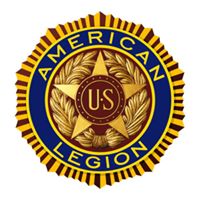 'Sgt. John Sardiello was born in Kings County, Brooklyn NY to Joseph Sardiello and Mildred (Millie) Sardiello on August 17th, 1918. Joseph and Mildred both Immigrated from Italy to the US in 1913 and were married in 1918 according to 1930 Census records. John's father owned his own mattress making business in Brooklyn, NY. It was in 29 Jul 1944 that Sgt. John Sardiello was killed in action. Not much else is known about this man who name we so humbly honor as our Post's namesake.'
http://legionpost1634.org/about-us
"Today, we're pleased and proud to know much more about this young man who came up in this community that we love, and who deserves our respect and remembrance.
"In February of 2012, I contacted a WW2 casualty researcher named Bill Beigel in an effort to learn about the military service and the death of Sgt. Sardiello. This is what we learned through Bill's research:
"The German army occupied the town on 17 June 1940. Being a strategic crossroads, Saint-Lô was almost totally destroyed (95% according to common estimates) during the Battle of Normandy in World War II, earning the title of "The Capital of the Ruins"; it was even questioned whether to rebuild it or to leave the ruins intact as a testimony to the bombing.
"SGT John Sardiello, 25, was the son of  Joseph and Carmen Sardiello.  He was a veteran of his unit, the 119th Infantry Regiment, and had been in the Army since January 24, 1941.  He was killed in the ferocious post-D-Day fighting in the vicinity of St. Lo, France, on July 29, 1944; his death was caused by gunshot wounds to the head. Information from the family reveals that he was almost certainly killed by friendly fire.
"Due to some misinterpretation and poor communication, his wife, Lillian Sardiello, of Brooklyn, believed that he might still be alive as late as December of 1946.  She went so far as to send the Army copies of his private dental records in the hope that they might be used to identify his purported remains, or not. Their United States Senator, James M. Mead, interceded on their behalf, and finally located convincing proof that SGT Sardiello was in fact deceased.Also in the file is the story of a check sent by the War Department to his  widow, in the amount of about $2, which represented funds found with his remains.  The check was not cashed for years. His other meager effects included a rosary; a bible; a pencil; and a knife. He was buried in the Long Island National Cemetery in February of 1948.
"John Sardiello and his young wife, Lillian, were very much in love and remained very close during his war service, as attested by the many romantic letters now kept by Lillian's son, Robert Nelson, who was born to Lillian and her husband, whom she married after the loss of her beloved John. Lillian sadly passed away in 2011, without knowing of the search that was going on even then to learn more about Sgt. Sardiello and to honor his sacrifice by his fellow veterans and the Brooklyn community.
"We're honored to have here with us today Robert Nelson, Lillian's son, and his wife Linda. Robert has donated important artifacts and mementos to be kept at the Post on permanent display, and we thank them for being with us this morning."
–John Walpole, Jr.