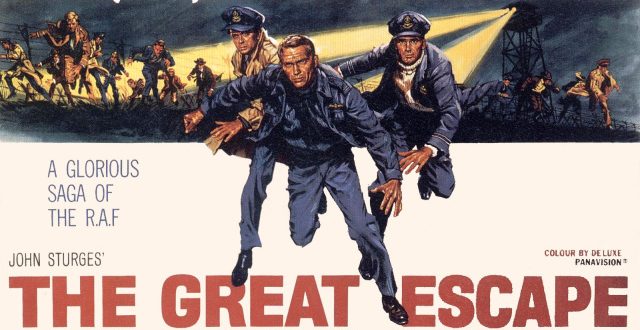 The Great Escape Edition – Research Tour Travelog
Started the day on U.S. Highway 50 west bound from the railroad town of Lamar, Colorado and arrived in Bent County, heart of the "The Great American Desert."  The Rockies are still nowhere to be seen and East Graveyard Creek is dry. I pass through other towns that were along the Santa Fe Trail; Fort Lyon; Las Animas; La Junta; Swink; Rocky Ford.
There are thousands upon thousands of pale-yellow butterflies dancing back and forth across the highway.
On the bridge over the Apisharpa River, the Rockies appear as a smudge on the horizon. By Fowler, I see the outlines of the peaks, and the drift of the mountains away to the southwest.
To Pueblo and then north on Interstate 25. Just south of Colorado Springs, a car has overturned, and traffic stalls. Many vehicles are pulling off the highway to drive up a dirt bank and then along the unpaved frontage road.
Took an hour and drove up US 24 past Manitou Springs to Woodland Park. It was especially beautiful,  even more so after days driving across the Great Plains.
Arrive at hotel, where I was registered as "Arnold Wright."  Finally got that straightened out. Tomorrow begins the convention that I am in town to attend: Stalag Luft III POW Reunion and Convention. Here is a link with some history of Stalag Luft III, "stalag luft" being a prisoner-of-war camp for downed Allied airmen. Stalag Luft III was the prison from which "The Great Escape" occurred.
Watched Emmy's; must be due to altitude sickness on my part.