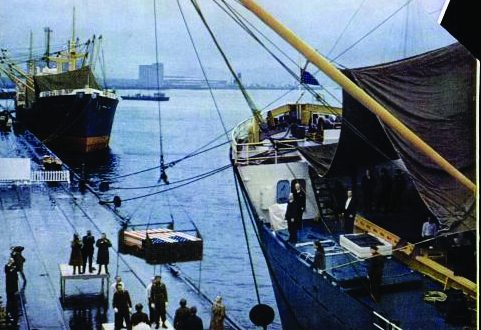 Bill Beigel presents "Return of the WWII Dead" to Thousand Oaks audience
Bill Beigel will present a lecture entitled "Return of the Dead of World War II" to the Conejo Valley Genealogical Society, July 15, 2014.
The presentation will focus on "The Return of the World War II Dead Program," launched by the 80th United States Congress at the end of the war. The program involved a global search and identification of Americans who were killed overseas during the world's greatest conflict – and to give families the option of bringing their loved ones home for permanent burial.
The United States was the only combatant nation in World War II to repatriate their dead.
The presentation will include:
The process of locating and transporting our valiant dead
Emotional letters from next-of-kin
Methods of transport, handling, and honors for previous cargo
Stunning images from this massive effort
Personal stories from his own research
The ongoing search for the 73,000 Americans still listed as missing from WWII
Correspondence with European clients who have recently adopted graves of Americans who were not repatriated
Audience Q&A

This presentation includes a wealth of information about this program – unique in the entire world, and very controversial – and will be of interest to veterans, genealogical researchers, historians, surviving family members and friends, journalists, and students of all ages. The public are invited to attend.
Date: July 15, 2014
Time: 7 p.m.
Location: The Grant R. Brimhall Library, 2100 E Thousand Oaks Blvd., Thousand Oaks, CA 91362, 805.449.2100
805.449.2100
For more information about this event, please contact the Conejo Valley Genealogical Society.
To book Bill Beigel for your event, please call 805.441.7447
805.441.7447 or email contact@msmarketintel.com.