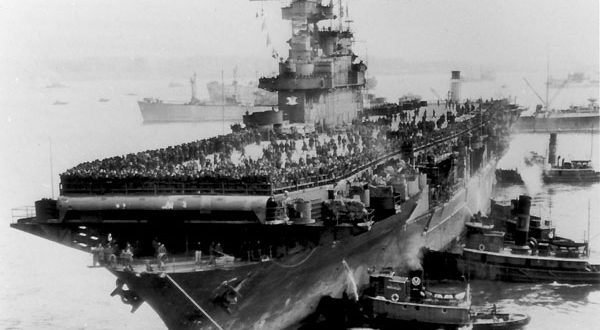 Bill Beigel's WWII Almanac for January 15
By now you might have found the interactive calendar feature in my new web site. It's my WWII Almanac. After more than a decade of researching American military casualties from WWII, I created a log of all of the individuals that I've researched. They're all listed in my Almanac by the date of their death with a summary of how they died and some other details.
There is far more to their stories than I can put into the Almanac; in most cases, only I and a small handful of others know these men's stories. If you're looking for information on any of these individuals or the military units they served with, please get in touch with me! Also, if you served with any of these men, I would love to talk with you. Write to me in the Comments section, find me on Facebook (click the link on this page), or reach me through my Contact page.
You can do a name search in my Almanac or look up a specific date. You can also search my database of researched names.
Here are the entries for January 15 from Bill's WWII Almanac: Today's entries include some very interesting files. You don't have to be related to these veterans to request information. If you're interested, please get in touch.
Hannify, Myles F., SGT, 369th Bomb Squadron, 306th Bomb Group, KIA 1/15/44 over Hohenfelde, Germany, good file copies of telegrams (Lynn, MA)
Houck, David H., MAJ, 118th Tactical Reconnaissance Squadron, 23rd Fighter Group, downed over Hong Kong 1/15/45, "executed by musketry" 4/6/45 by the Japanese at Big Wave Bay, Hong Kong, while POW (Baltimore, MD)
Cooney, Manford L., ARM1c, VT(N)-90 aboard USS Enterprise, TBM3D in launch accident on 1/15/45, pilot survived, crewmate of PORTER below who was also missing (Nodaway, IA)
Porter, Mervin L., ARM3c, VT(N) aboard USS Enterprise, TBM-3D involved in launch accident on 1/15/45, pilot survived but no remains of Porter or COONEY (see above) located (Durland, MI)
Robinson, William L., 1st LT, 37th Bomb Squadron (M) 17th Bomb Group, (M), MIA 1/15/43 in attack on Rail Road bridge at Oued E. Akrit, Tunisia, remains of entire crew never recovered, very extensive list in file of MIA personnel from Tunisia being examined for recoverability (Los Angeles, CA)
Scobell, Richard C., LTJG, VT-7 aboard USS Hornet, KIA 1/15/45, downed on raid to Hong Kong, "collision during attack and crashed", request from sister to direct correspondence to her "…my mother has been seriously ill….has not recovered from the shock of my brother's death", complaint from mother regarding burial of son (group burial) at Keokuk National Cemetery in Iowa, investigation made by Superintendent of National Cemetery regarding complaint by parents regarding "crude" correspondence from local funeral home (Rochester, NY)
Scordo, Joseph G., ENS, VF-3 aboard USS Yorktown, KIA 1/15/45 near aircraft (F6F) downed by AA fire on raid to Hong Kong, last seen in water in life jacket near beach, detailed search for remains (Denver, CO)
Viola, Joseph NMI, PFC, 358th Infantry Regiment, 90th Infantry Division, KIA 1/15/45 at Bras, Belgium, parents visited by merchant seaman who claimed that VIOLA was alive and well in Port Bow, France, extensive correspondence from high level authorities attempting to determine truth of the story, excerpts from 358th Morning Reports listing casualties, full physical exam records for VIOLA, remains disinterred and confirmed to be his (Follansbee, WV)
Please post your thoughts or questions in the Comments below. I'll reply as quickly as I can.