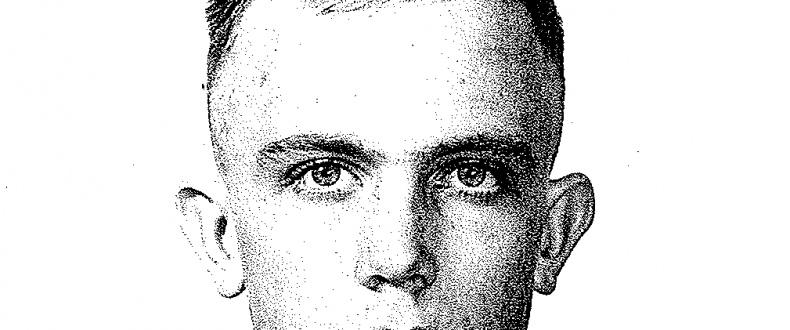 "Character Excellent"
Arthur Thomas Parker had a short career in the Marine Corps.  Due to his age (he was born in Texas on November 11, 1924), he needed his father to sign a permission form for him to enlist.  His father, Willis M. Parker, signed the consent document December 26, 1941, three weeks after the Japanese attack on Pearl Harbor.  Unlike many of his fellow Marines, Parker was a high school graduate, and had completed one semester in college.  Under the "hobbies" section of his enlistment form, he included "Photography – 5 years; Mechanic – 5 years; and Welding – 2 years". He signed an allotment form, assigning $40 of his pay to his father every month.
He went on active duty February 12, 1942, in Los Angeles, California. The same day, he was given a voucher to ride the 9:00PM train from Union Station in downtown Los Angeles, to the Marine Corps recruit depot in San Diego.  He was also given 10 cents for bus fare from the San Diego train station to the Marine depot. At the recruit depot, his physical characteristics were carefully recorded (70 ½" tall, 152 pounds, blue eyes, brown hair, complexion "ruddy") and he went through the usual training.  Although he successfully completed the training, it was not without incident.  On July 19th, he was found guilty of being Absent Without Leave (AWOL), and fined $20. There were no other discrepancies of this kind in his file.
On October 18, he and other members of his unit (6th Marine Regiment, Reinforced) embarked on the SS Matosnia at San Diego, and arrived in Wellington, New Zealand, on November 4. After about five weeks in New Zealand, his unit boarded the USS President Hayes, for the voyage to Guadalcanal, where they arrived on January 4, 1943.
On 26 January 1943, a large force of Japanese aircraft, including fighters and bombers, appeared over the island, attacking American positions.  PVT Parker was killed this day. His cause of death was listed as "gun shot wound, abdomen, left side". Was he killed in this air attack?  The file does not share this information.
Two days later, his remains were buried in the local US Naval Cemetery, in Grave 9, Row 5, Annex 1. It was more than four years until his remains were returned home and laid to rest at the Fort Sam Houston National Cemetery.
A small note in his file concludes that "PVT Parker would have received 'character excellent if (he had survived to be) discharged".