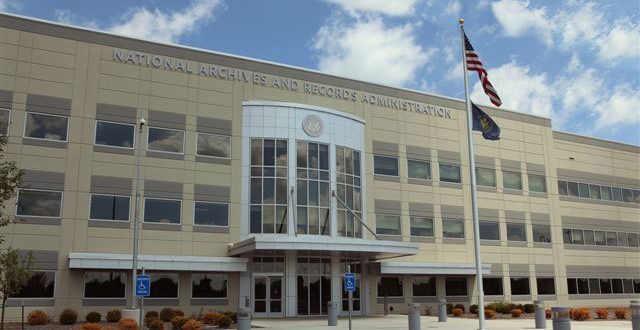 The Holy Grail Edition – Research Tour Travelog
The National Personnel Records Center is really hallowed ground for a military researcher. I arrived at National Personnel Records Center in St. Louis a half hour early for my scheduled start of research at 7:30.  Assistance from the staff was outstanding, and I made some wonderful new contacts, in addition to folks I've worked with for the better part of two decades.  While there, I researched files for:
Leo Boutte – Navy
Raymond Grenier – Navy
Bernard S. Snyder – Marines
Robert Struble – Navy
It is wonderful to go in and retrieve these files myself, and cuts a lot of waiting time for my clients. I can't ask for anything better. This is the same location that burned in a horrific 1973 fire, which destroyed thousands upon thousands of military service records of our nation's servicemen and women.
My work was completed by 11 a.m., so I drove to the Mid-Rivers Mall in St. Peters, Missouri, and picked up "The Orchard Keeper" by Cormac McCarthy and "The Astronaut Wives Club" by Lily Koppel.
At about 3:00, I reached Fulton, MO, and visited the excellent National Churchill Museum.  Besides learning a lot about this remarkable leader, I also saw a great exhibit on loan from the Smithsonian about American soldiers receiving mail from home from the Civil War to the present.
Spent the night in Columbia, MO, where it remains hot and humid, and took my first selfie without being photo-bombed by my thumb.